Building content from scratch is challenging.
Building content optimized for SEO needs a solid structure.
A content outline helps your writers with the creative process.
It helps content editors craft a perfect copy by following a template based on targeted keywords and topics.
With thruuu, you will get a content outline generated in one click for any keywords and accelerate your SEO Copywriting.
Analyze the SERP to make the best SEO content outline
The first step is to create an account with thruuu, a free SERP Analysis tool.
Once you are logged in, go to the Scraper and run your first SERP analysis.
Enter your target keywords, select other parameters such as the county or the google search engine of your choice and pick at least 20 results to scrape.
When you are ready, click on "Scrape the SERP."
The next step is to visit the tab "Outline & H2."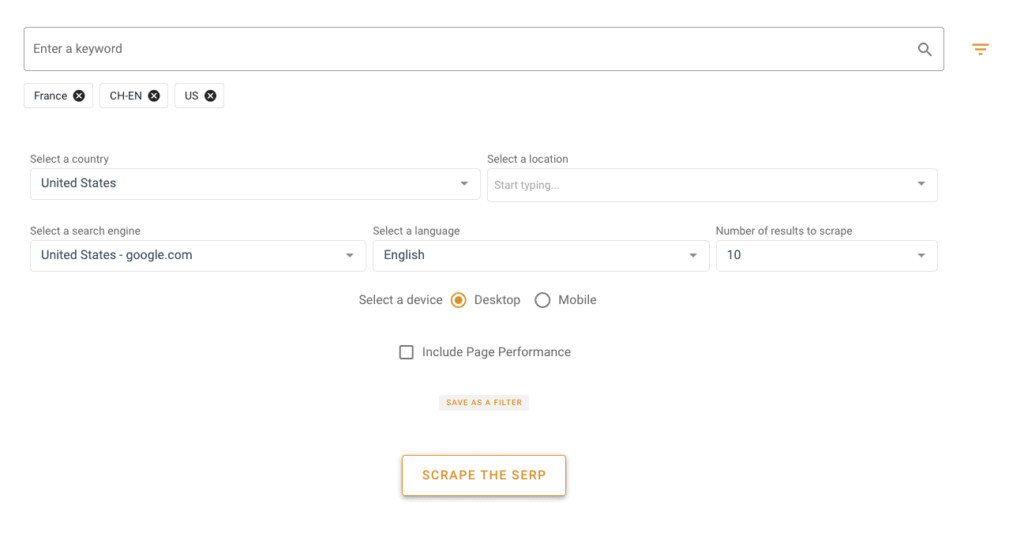 Understand the structure of the your competitors headlines to make a great content outline
On the tab "Outline", thruuu displays all the H2 tags found on the top 20 pages from the SERP.
The headlines are grouped by section: The first section contains all the first H2 found on the pages, the second section contains all the second H2 found on the pages, etc.
This view can give you an idea of how the pages are structured and what headlines are used.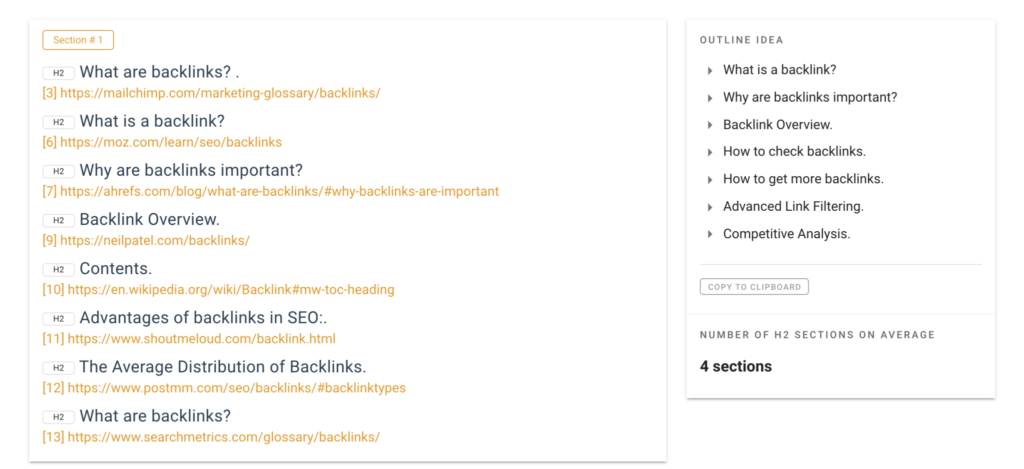 On the right-hand side, you will find an auto-generated outline template.
It displays the most frequent headlines and their order of appearance on the page. You can copy the content to your clipboard and use it as a basis for your next article.
You have an option to display the headlines from the first ten pages or the first 20 pages. You will see that the outline template will change based on your selection.
Below the outline, you will also get information about the number of H2 on average.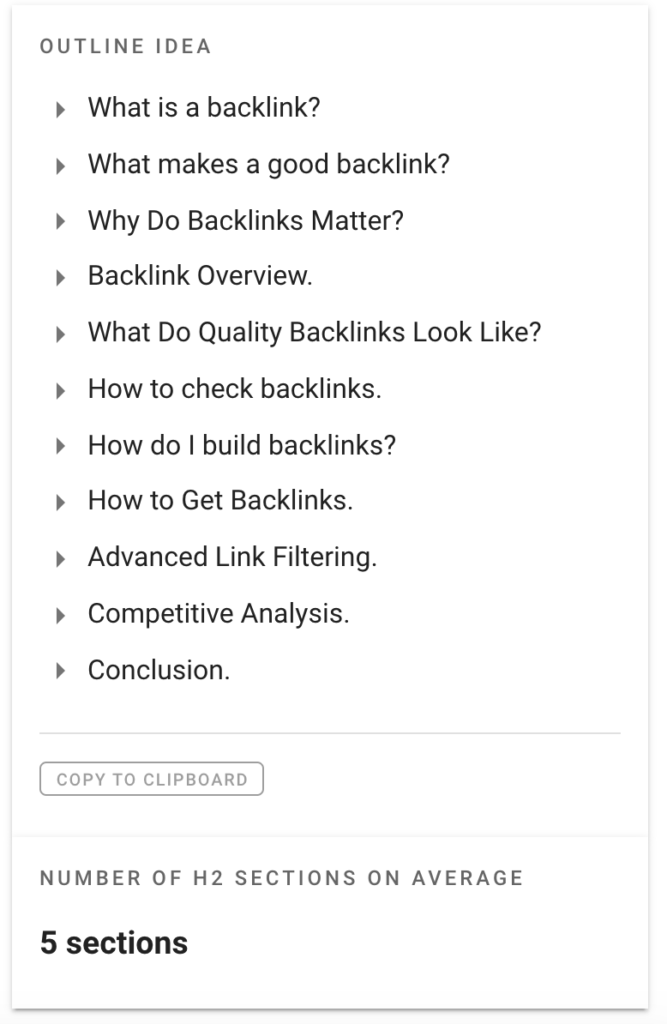 Get started with thruuu and create a SEO content outline in one click
With thruuu, you will save a lot of time analyzing the SERP and get better SEO results by crafting the perfect content.
Don't miss this opportunity.