Are you looking to boost your content marketing and harness the power of a topic cluster strategy?
Welcome to our comprehensive guide on topic clusters. We will provide you with an in-depth exploration of all aspects of this strategy.
In our complete guide, we will explain essential concepts such as keyword clustering and the key concept of a pillar page and content cluster.
You will find a practical, step-by-step guide to help you create a topic cluster, complete with excellent examples of topic clusters from marketing leaders.
Learn the Basics of a Topic Cluster Content Strategy
To become a proficient SEO and marketing expert and build outstanding topic clusters, it is crucial to understand the fundamental terms and their roles in the topic cluster model.
Our guide provides you with essential information:
What is Keyword Clustering: The process of grouping keywords together is the initial step of this methodology. Understand how keyword clustering works.
What is SERP Similarity: SERP Similarity involves comparing the overall URL composition between two keywords to determine whether a single piece of content or multiple pieces are needed.
What is a Pillar Page: Understand the core pillar content that forms the backbone of your topic cluster strategy.
What is a Topic Cluster: Explore the fundamental concept behind topic clusters and their significance in modern SEO.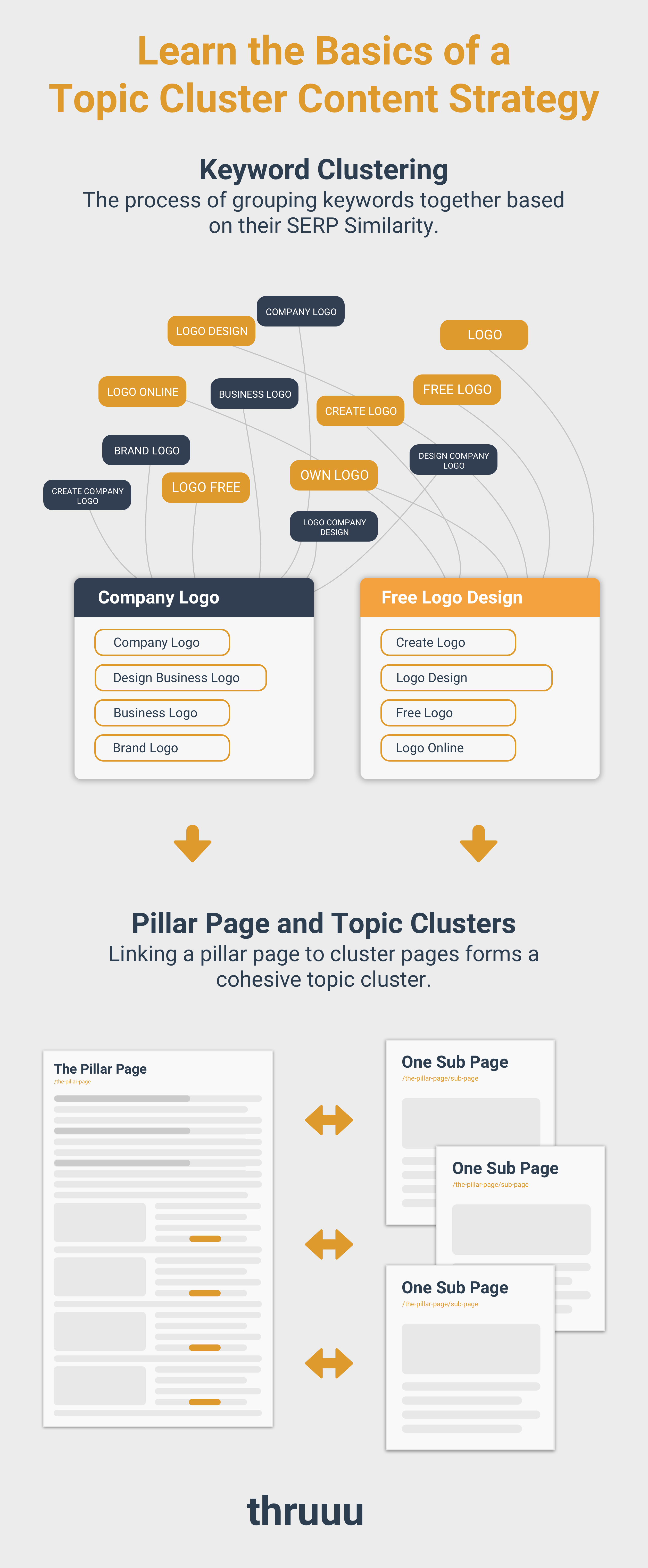 Start Creating Your First Topic Cluster
Once you have learned the fundamentals, you can observe what SEO experts have done and learn from their best practices.
We have compiled various case studies and examples to help you prepare to build your own.
How to Create a Topic Cluster: In this tutorial, we provide step-by-step guidance on crafting an effective topic cluster strategy for your website.
Topic Cluster Example: This example showcases a successful implementation of topic cluster content strategies for a B2B SaaS company.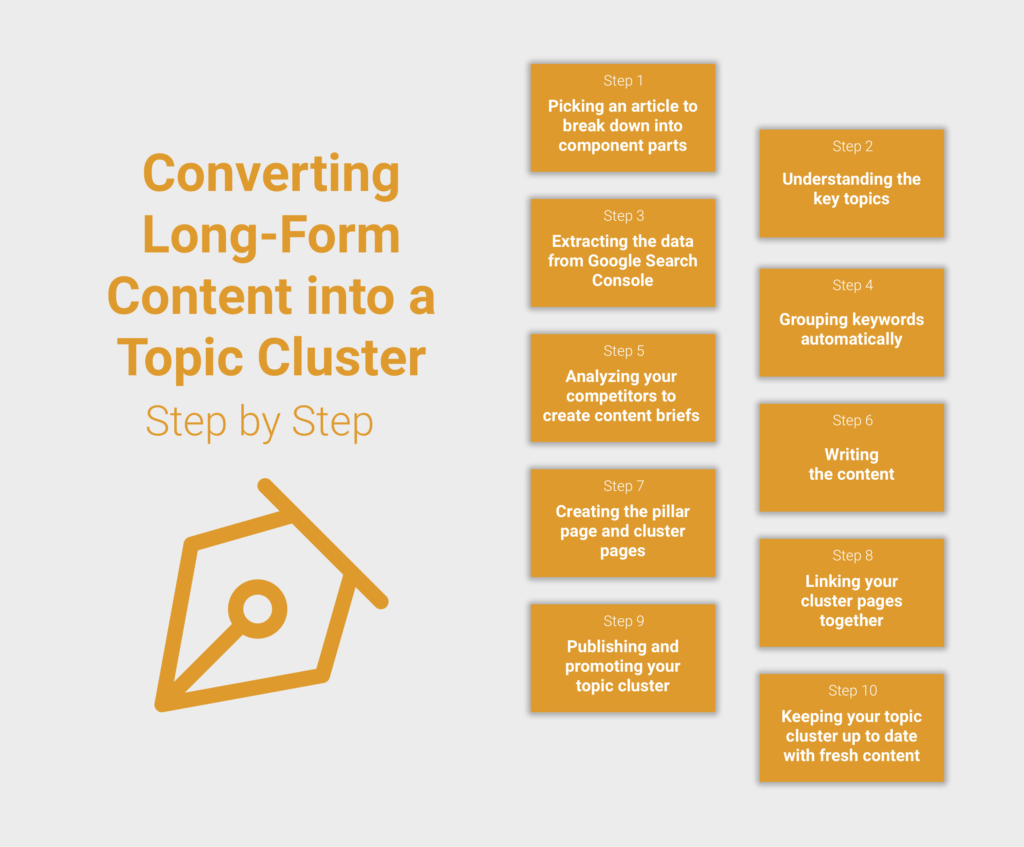 Best Tools for Topic Clusters
Are you looking for the best tools to help you get started?
Here's our selection.
SERP Similarity Tool: This tool compares two SERPs side by side and shows you content overlap. It's a simple yet effective tool to kickstart your content cluster strategy.
Keyword Clustering and Topic Cluster Tool: thruuu offers one of the most advanced topic cluster tools. Upload a list of keywords, and the tool will automatically group them and guide your content strategy.
thruuu is a robust SEO content solution that can help you build a content strategy and optimize your content.
If you want to explore advanced tutorials, you can learn more about the keyword clustering tool.
Empower Your Content Team
Our end-to-end content optimization solution empowers your team to crack the Google algorithm, craft exceptional content, and achieve remarkable organic search results.