Do you want to automatically analyze hundreds of keywords, Google SERPs and extract all the key information of every single page present on the Search?
thruuu lets you analyze any Google Search result page for multiple keywords simultaneously.
You can focus on your other activities while the tool scans the SERPs and notifies you by email when the task is completed, and your report is available.
Then, you will have plenty of data from Google Search and on-page information to start your SERP analysis.
Let's have a look at the Bulk SERP checker.
Access the Bulk SERP Scraper feature
The first step is to create an account with thruuu, a free SERP Analysis tool.
Once you are logged in, the Bulk SERP Scraper is accessible from the menu.
You will notice two menu items:
Bulk SERP Scraper: To prepare the process and run the bulk scrape.
Bulk SERP Scraper History: To access your list of bulk scrapes.
Start a bulk scrape of Google Search
With the bulk scrape feature of thruuu, you automate the scraping process for multiple keywords and analyze thousands of Google search result pages.
To add keywords to the queue, enter a list of words or search queries, one per line in the text area. You can as well copy and paste a column from Excel or CSV.

Then select the desired SERP, either by selecting a pre-configured filter or by opening the filter view.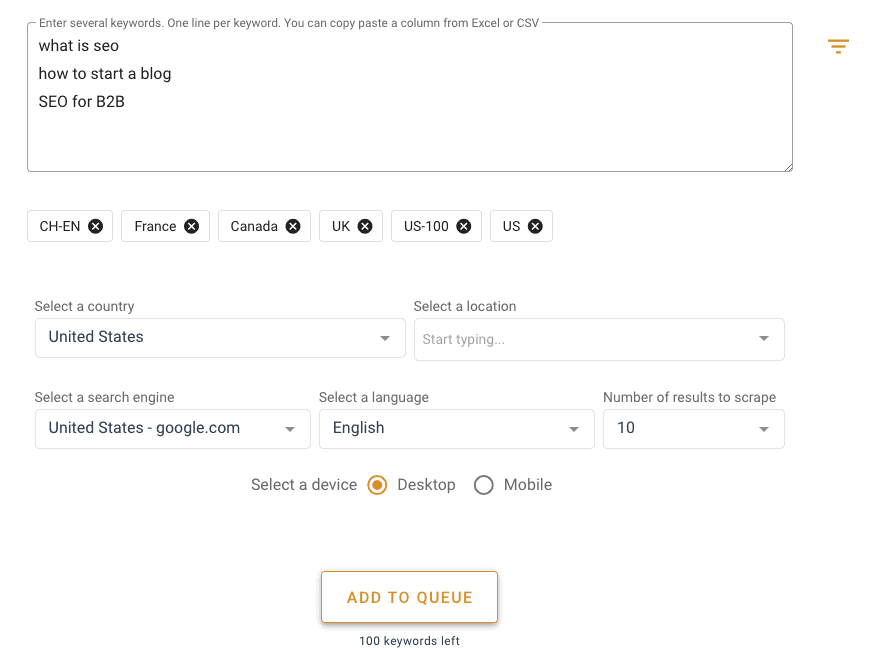 Finally, click on the button "Add to Queue".
You will see the list of keywords ready to be processed by the SERP Scraper.
Please note that you can choose a different filter for different keywords.
As you can see below, I have four keywords in the queue: 3 for the US SERP and 1 for the French SERP.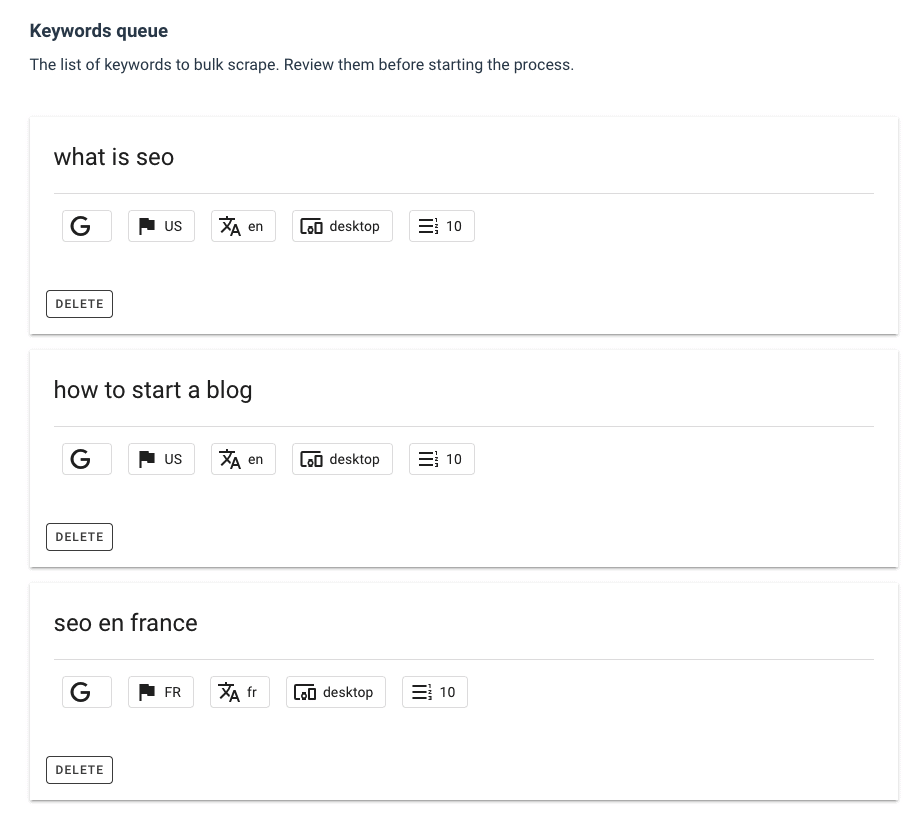 Before starting the process, verify if your queue is correct.
You can remove a keyword by clicking on the "Delete" button or start over by clicking the "Reset" button.
The last step: Start the bulk process.

You will receive an email once it is done. And you can access the history of your bulk scrapes via the menu Bulk Scrape History.
View the history of your Google scrapes
Once a bulk process is done, you can access the analysis of all pages from the related menu.
By clicking on "View all", you can view each SERP analysis report.
If you prefer to work with the data directly in Excel, click on "Download all", and you will get an archive (zip) containing every single SERP report in an Excel file.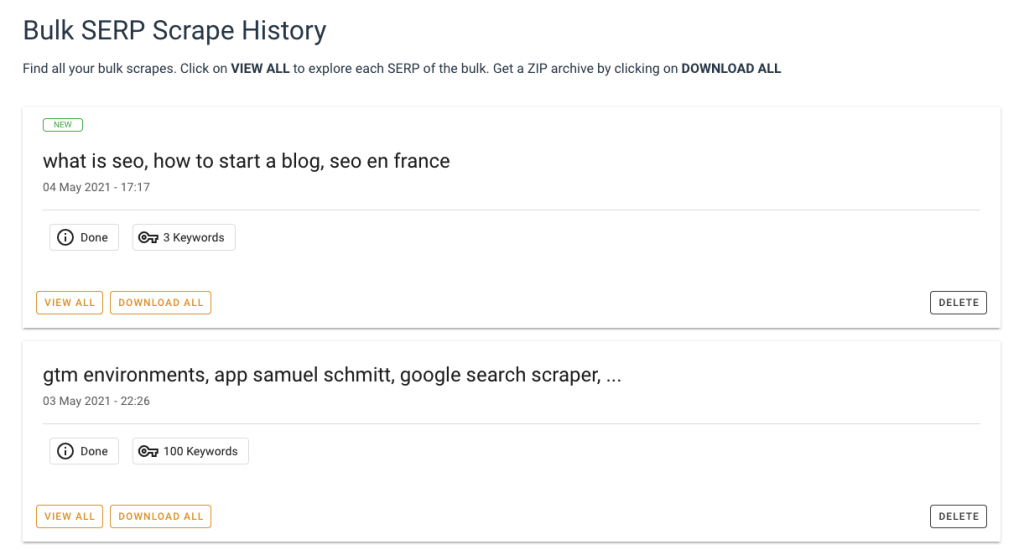 Get started with thruuu and bulk scrape Google Search
With thruuu, you will save a lot of time analyzing the SERP and get better SEO results by crafting the perfect content.
Don't miss this opportunity.